Trolley Range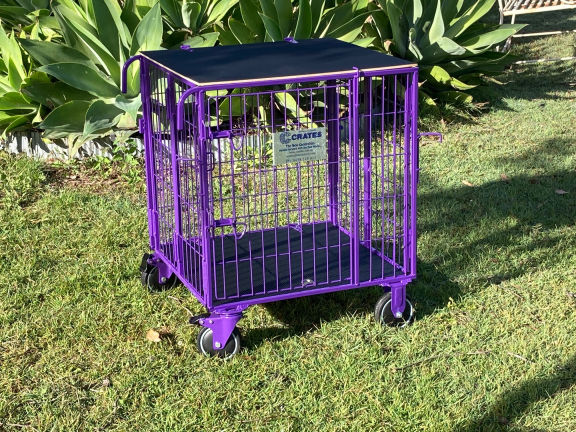 Mighty Trolley
68cm (L) x 60cm (W) x 62cm (H)
Folded Width 9cm
17 Kg


Single compartment trolley and is slightly smaller than the premium trolley.

This size is suitable for small/medium breeds where a single berth only is required.


(eg. Bedlington Terriers, Lowchen etc)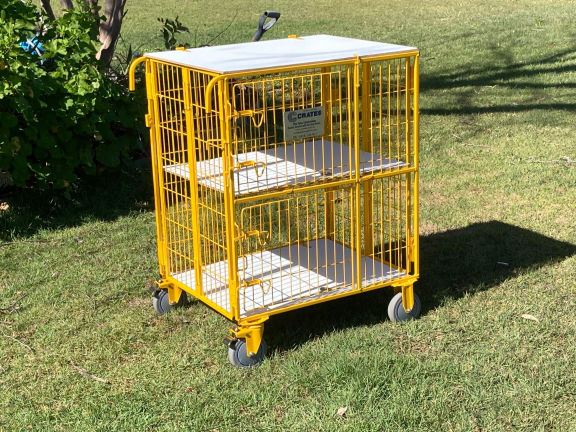 Double Decker Trolley
71cm (L) x 56cm (W) x 78cm (H)
Folded Width 9cm
20 Kg

Slightly larger than the mighty trolley but still a little smaller than the premium trolley.
It is divided into 2 compartments
1 on the lower level and 1 on the upper level.
For convenience each of the 2 compartments has its own door.

This size is suitable for small/medium breeds
(eg. Poodles, Cocker Spaniels, Dachshunds etc)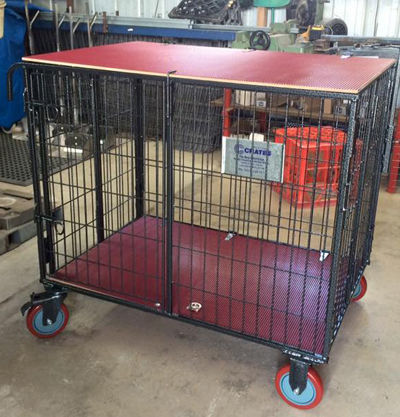 Double Mighty Trolley
(our new kid on the block!)
93cm (L)x 60cm (W) x 62cm (H)
19 Kg

Single Compartment Trolley, same dimensions as a Premium but not quite as tall and a little lighter in weight.
Divider Option Available.
Suitable for small to medium size dogs.

(eg. Poodles, Cocker Spaniels, Dachshunds etc)

Designed to fit in most trailer wardrobes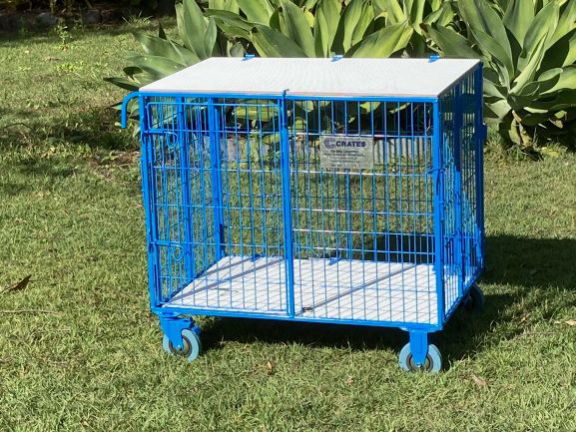 Premium Trolley
93cm (L) x 60cm (W) x 67cm (H)
Folded Width 9cm
21 Kg

Our most popular size. It is suitable for a large range of dog sizes.

With the removable partition (Extra Option)
it is suitable for two smaller breeds.

Without the partition it is suitable for a medium to larger breed dog.

This trolley comes with one door and you can choose which end you would like the door or for no extra cost you can request 2 doors.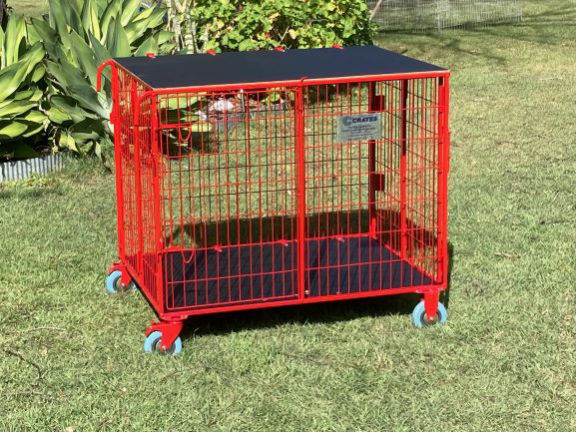 Maxi Trolley
102cm (L) x 73cm (W) x 76cm (H)
Folded Width 9cm
25 Kg

If you need more room than the Premium Trolley
then the "Maxi" is for you.

This size is suitable for larger breeds or where extra space is required.

(eg. Afghans, Dalmations, Pointers etc)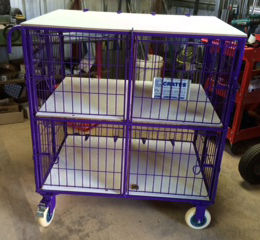 4 Berth Trolley
92cm (L) x 62cm (W) x 79cM (H)
Folded Width 9cm
27 Kg

Slightly larger than the Premium Trolley but is divided into 4 compartments 2 on the lower level and 2 on the upper level.

For convenience each of the 4 compartments has its own door.
This size is suitable for smaller toy breeds
(eg. Maltese, Pomeranians, Silky Terriers etc.)

Colour Buckets
We love colour and are excited to now offer coloured buckets to match your Trolley or Secura Pen.
We are currently building up on colours for those not adding a bucket to their Trolley or Secura Pen order. Feel free to check and see what colours we have in stock.